Understanding the bail bonds process is important for anyone arrested or charged with a crime. It helps to know the role of a potential bail bondsman, how they can help, the risks involved, and any other requirements you need to meet. Knowing this is crucial to help you make informed decisions about your options for securing a release from jail while you await trial.
The role of a bail bonds company
When you or a loved one is arrested, you are taken to jail or police custody. Next, a judge will determine a bail amount you must pay to guarantee that you will appear in court for your trial. How much you'll have to pay depends on several factors, including the nature of the crime. But if you believe you cannot pay the bail amount in full, you will need a bail bonds company to help you. This professional, licensed company is experienced in providing defendants with the funds they need to pay their bail amount. In exchange for funding your bail, you (or a loved one) must pay the bondsman a fee, usually 10%.
The bail options
You can contact a bail bond company directly after an arrest to discuss your bail options. That is the fastest alternative, and bail companies like Future Bail Bonds offer a fee of 10% minus any discounts and 0% interest payment plans. A second option is to pay the court or jail your bail amount in full if you can afford it. And the third option is to wait in jail until your case is resolved, which is usually not advisable.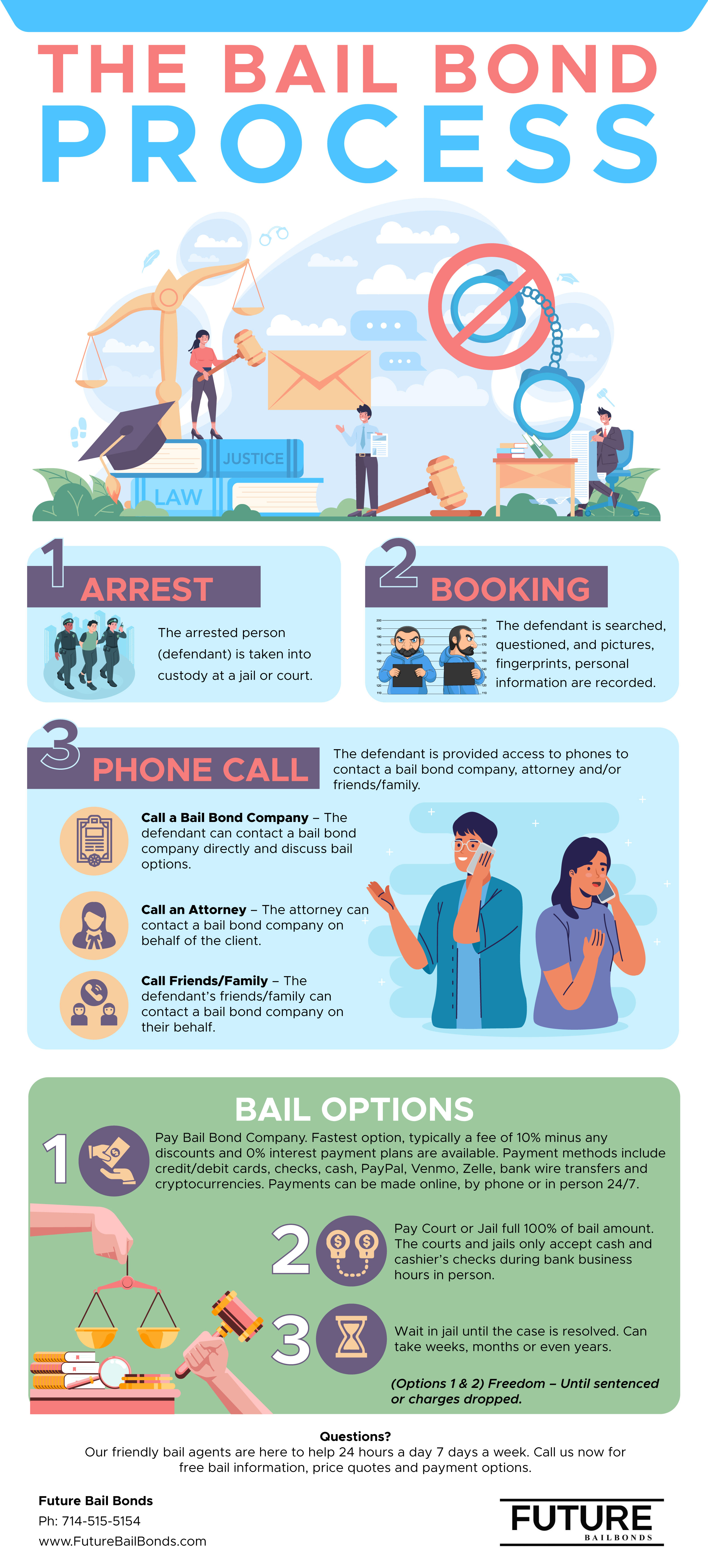 Infographic Design By Future Bail Bonds